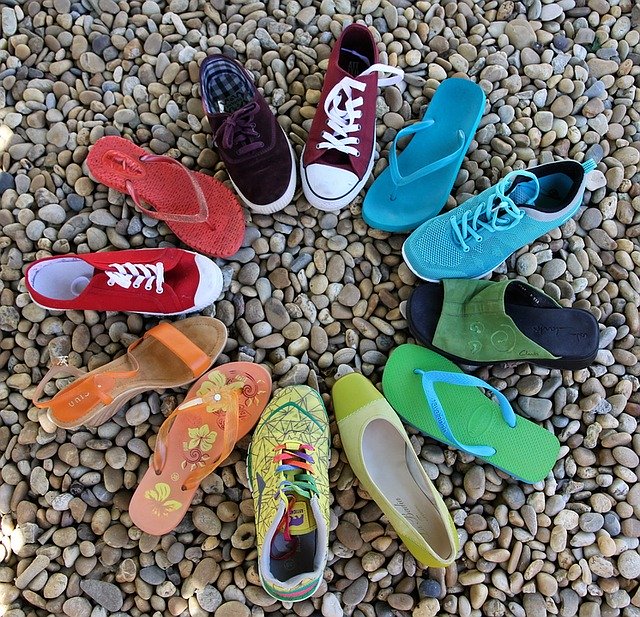 Inclusive meetings: balance cohesion and diversity
10 best practices
When the keyword "Diversity & Inclusion" comes up, many people think first and foremost of habits in recruitment: hiring people who have a different gender, race or religion from one's own.  In reality however, hiring is just one element in building an inclusive workplace. Once people are employed in an organization, there are plenty of situations that will signal if being inclusive is truly lived by each employee or if it is an abstract idea that remains forgotten in daily interactions.
Meetings are a stage to implement inclusiveness
Meetings are an important tool in every organization and an excellent stage to implement inclusiveness. Meetings have several functions such as gathering information, sharing ideas, making decisions, building and maintaining relationships. Engaged participants are critical for a successful meeting – yet engagement can come in many forms and sometimes an individual's engagement will not bring out the best of the group's collective intelligence. Think of people who
speak too much or interrupt others,
contribute but mainly to bring up obstacles and complaints
attack others verbally
promote their personal agenda
volunteer to take notes but won't share their own perspectives.
Senior managers and executives tend to spend 40-50% of their time in meetings and with some attention to individual and group dynamics, they can make meetings a lot more effective and pleasant.
Inclusive leaders will facilitate meetings that balance cohesion and diversity in a way that the team
gathers sufficient information of high quality,
processes the information thoroughly,
finds creative solutions to challenges.
Dominance dynamics in meetings
Studies in social psychology show that in a group of four people, two people will do 62% of the talking. In a group of six people or above, three people will do 70% of the talking, leaving little opportunity of participation to others.
Usually, the people who had the most "air time" will not realize the impact of their behavior or their unconscious bias against less dominant groups and their members. Sometimes, the "Monopolizers" might even wish for more participation so they don't have to "do the majority of the work all by themselves". People who have a tendency to be dominant in meetings have power in one or several areas: they possess important information, are experts in their field, enjoy a strong network, have a certain role, status and / or charisma.
Some other groups however can struggle to be heard.
Women, introverts, people of a different race, people who are not native speakers, people with different needs and abilities and remote workers easily get excluded, silenced, talked over and dismissed. 
When someone dominates the conversation, the underrepresented groups feel this imbalance of power and can pull back into passivity and silence. Of course, this will only amplify the already existing dynamic and when we conduct virtual meetings, we have to be extra attentive to creating inclusiveness.
Inclusive meetings, whether in person or virtually
Practicing inclusiveness can become a good habit if we consciously and consistently choose our actions. With some clarity of intention and the practice of kindness, we can set up and run meetings in a way that they are more engaging, productive and creative, benefitting from the diversity of the participants.
Here are 10 best practices to create a safe space for all participants, making sure that power dynamics will not stifle the open sharing of ideas. These tips serve both for in-person gatherings as well as for virtual meetings.
Preparing an inclusive meetings
Diverse participants. Invite diverse people to the meeting: different departments, roles, seniority, cultural background and personalities. Make sure that the participants reflect the diversity of your workplace. Invite especially people who will be affected by themes and decisions taken.
Appropriate timings. Schedule the meeting by considering work-life balance and time zones for all participants. If meetings are scheduled on days when colleagues working part-time are not in the office or not available, it sends a message that their presence and contribution is not that important. Meetings that are held early in the morning or late afternoon can be conflicting with responsibilities of working parents.
Code of conduct. Have a general code of conduct for meetings: being prepared, no multi-tasking, no interrupting, speaking with respect even when in disagreement etc. Introduce and regularly repeat Codes of Conduct at meetings, in particular when difficult themes need to be discussed with different opinions.
During the meeting
Address people with their names when you speak to them, especially when it is virtual meetings and conference calls. This helps to avoid confusion of who is supposed to answer and helps manage those people who tend to take up the majority of air-time.
Let everyone participate. Establish a norm where everyone speaks at least once. Solicit opinions or feedback by inviting the least senior members to share input first, amplifying more diverse perspectives this way.
Encourage debate. Groupthink easily turns into conformity and quickly achieved consensus on important decisions can hide a sentiment of apathy. Actively invite and welcome ideas that are different from your own. To avoid groupthink, ask for counter-arguments to explore various perspectives. Select one person randomly and let them be the devil's advocate.
Recognize bias in data. In business, we tend to give more credit to data because facts and numbers are neutral and hence they seem to tell us in an objective way what the best solution would be. However, any data and its interpretation are influenced by the perceptions of the data analyst. If data is only selected for underpinning the direction a group (or its leader) wants to take, then the group / leader will be encouraged to take a certain decision, without considering risks, obstacles, possible improvements or alternative solutions. Also, it gets very hard to challenge insights that are supported by data, even if the insights are misleading.
Logistics for inclusive meetings
Interrupt interruptions. Notice and call out when someone is not fully focused, checking emails or speaking to someone else. When you notice such behavior, politely request the person to be fully present during the meeting, giving the same attention and respect to each participant.
Taking turns for taking notes. Don't let always the same person write the meeting minutes– let participants take turns, including employees in position of power and influence. This way, participants feel more accountable, can develop new skills and stronger relationships and it signals equality within the organizational culture.
Closing round. Finish meetings with a "closing" to gauge general sentiment, review what has been agreed upon, who will do what by when. This creates more awareness of what has been discussed and how everyone feels about the outcome of the meeting. To manage time and avoid the pitfall of dragging on, ask every person to comment on the meeting in maximum 30 seconds.
Show everyone that they are accepted, welcome, heard and valued
Investing some time and energy in preparing and facilitating meetings with the above best practices will be worth the effort. People who experience subtle exclusion through not being represented, being talked over, silenced or dismissed feel isolated and discouraged. These people will notice initiatives that show that their colleagues accept them, welcome them, hear them and value them – they will feel included and this will motivate them to be fully engaged and contribute to the best of their abilities.
How will you make your next meeting more inclusive?
********************************************
Was this article helpful?

 
Here are some ways I can support you and your organization:
Get Individual leadership coaching with Beatrix

 
Deepen and accelerate your learning with one-on-one coaching with Beatrix. Identify and transform patterns and learn new tools that will help you to practice Inclusive Leadership at Work & Home and effectively work with people across differences in identity, experience and power.
Inquire about Individual Coaching here.
Get group coaching with Beatrix
Team coaching is a mid-term process with regular sessions that support a team in an individualized way to improve both the improvement of task-execution as well as the collaborative alliance within the team. The process supports teams to become more cohesive, increase their ability to problem-solve and become more competent in transforming overt and covert conflicts.
Inquire about Group Coaching here.
Book Beatrix for a webinar / workshop / training
Beatrix facilitates virtual and in-person workshops using experiential, interpersonal and reflective activities to share knowledge around Inclusive Leadership, inspire vision, ignite change and build workplaces that are diverse and cohesive. Participants will be supported to embrace new perspectives about differences and translate freshly gained knowledge into concrete actions.
Sessions are customized to your needs and can be delivered in 90-minutes to 3 hours.
Inquire about Webinars and Workshops here.
Get support with Organizational Consulting
Beatrix can help your company to co-create creative and cohesive teams that work effectively in a hybrid work environment, using effective feedback systems, collaborative decision-making processes and respectful communication norms.
Inquire about Organizational Consulting here.