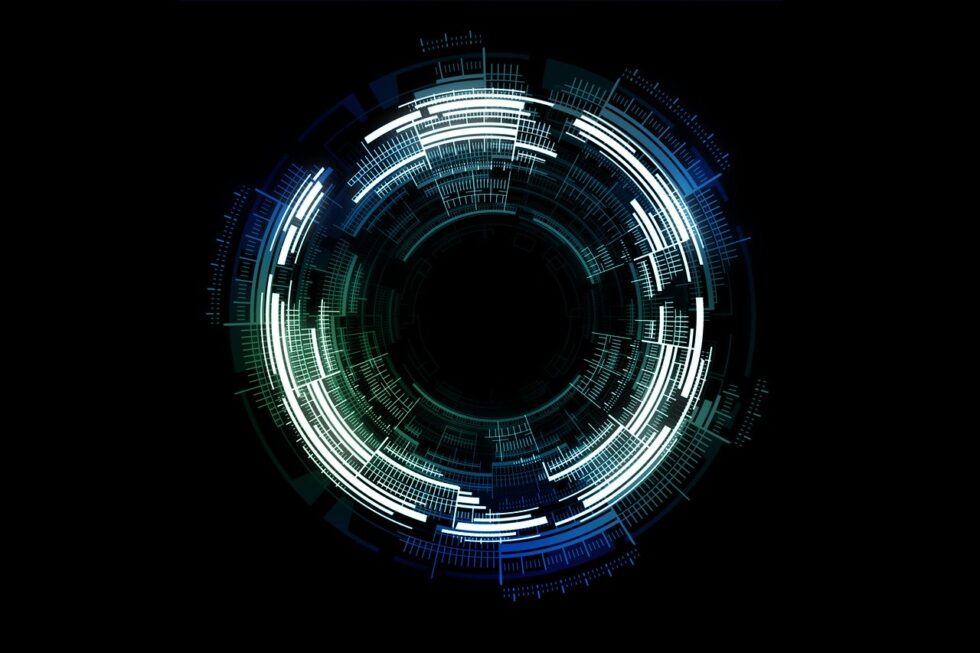 Measure the effectiveness of coaching
Three methods of evaluation
Many organizations use coaching to develop their senior managers and executives, but how can they know when the project was effective?
Coaching is among the most used tools for developing talent within an organization, in particular when it comes to developing executives. The higher people are in the corporate hierarchy, the more difficult it is for them to receive "unfiltered" information about their habits and performance.
While many organizations today recognize that coaching can help to develop potential, improve performance or navigate transitions, they often struggle to measure the effectiveness of a coaching assignment.
Reasons to measure effectiveness
However, being able to evaluate the impact of coaching is important for three reasons
Decision-making: Does the coaching program need to be continued / reduced / intensified / changed?
Improvement: How can the coaching process be improved to make even more impact?
Marketing: Observing results of coaching can help to encourage other executives to use coaching for themselves or their teams and convince other organizations to take on a coaching program
Informal assessments
Often, companies will evaluate the effectiveness of coaching in a rather informal way, mainly looking at the self-assessment of the client. This form of evaluation remains superficial as it relies on the subjective experience of a single person, depending often on the feel-good-rate of the client. However, the most effective coaching is not always the most comfortable, so these two elements are not necessarily related.
Make the intangible tangible
So how do you measure coaching effectiveness in a tangible way, especially that coaching itself mostly works with intangible elements such as improving teamwork, transforming conflict and increasing engagement?
For this it is best to look at the root-objectives of any coaching: coaching increases awareness and moves into action that creates change. This change can be measured as it is translated into actions. Actions create impact and impact can be quantified and measured. Tangible areas that are positively impacted by coaching are for example:
Higher employee engagement
Increased productivity
Improved quality & reduced errors
Enhanced customer service
Reduced complaints
Reduced costs
Reduced turnover
Increased media citations
Market share / new customers
Lower absenteeism
Formal assessments
There are three formal ways to measure the impact of coaching:
1. Kirkpatrick's model
Kirkpatrick's model is the best-known and most widely used strategy, and it is built on 4 levels of assessment:
Reaction to program: How did the client respond to the coaching? What were the immediate reactions? What did they like? What did they dislike?
Learning: What did the client learn during the coaching process? What is the evidence that the client acquired new skills / developed new attitudes?
Behavioral change: What did the client apply in his professional life? What skills & behaviors did they transfer to their work?
Business results: How did the coaching lead to improvements in business performance?
Its well-thought-out structure allows for easy usage across industries. It has been developed to measure effectiveness of training but it is often used in the context of coaching, too.
Critics of the model say that this method is reductionistic, and large scale changes within a company cannot be accounted for on a simple cause-and-effect basis. In spite of this, the Kirkpatrick model remains the leading evaluation tool today.
2. Return on Investment (ROI)
This model is like an extension to Kirkpatrick's model, adding a 5th level (the financial level) to the evaluation. The way to calculate ROI is to subtract the costs from the perceived value of results, and multiplying by 100 to see it expressed as a percentage.
Its advantage is that it is a logical, systematic, and most importantly quantifiable method of gauging the success of coaching, which may encourage support from all participating parties. However, since 'perceived value' does not have a specific numerical value, it is possible to get vastly differing ROI results depending on how the formula was applied (ex. underestimating the value of coaching).
Therefore it is crucial to use this in conjunction with Kirkpatrick's 4 levels of evaluation, as placing too much emphasis on financial return can blind the participants to other positive outcomes.
3. Well-being and engagement framework (WBEF)
Developed in just 2010, this model is based on the well-being and workplace engagement of employees. Whereas ROI primarily focuses on financial return, WBEF recognizes that physically, mentally and emotionally healthy employees that are engaged with their work produce better results in a sustainable way for organizations as a whole.
WBEF assumes that the objective of coaching is to support coaches moving into the area of flourishing: state of mind that has the qualities of high energy and resilience, dedication to tasks that are experienced as meaningful and being absorbed in these tasks in a way that time seems to pass quickly.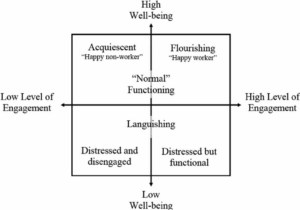 Shifting the focus to the human aspect of coaching is key to long-term success. WBEF almost goes hand-in-hand with Kirkpatrick's model as it takes into account the coachee's reactions and overall changes in behavior, and the results of these changes. However, this is still mostly conceptual and a more measurable process for this framework has yet to be developed.
Over time the WBEF model will gain more recognition and its application will bring the development of a humanistic ROI that can be used together with the financial ROI metric.
Conclusion
We all know the saying "What gets measured, gets done" and it this sense it is important to focus attention not only financial outcomes but also on wellbeing and engagement as these have a strong impact on the abilities of an employee to perform, problem-solve and innovate.
Whichever method you choose, there are two prerequisites for making a coaching intervention a success:
The client must be coachable - showing willingness to be coached and commitment to change
There must be agreement, clear objectives to be achieved, and definitive criteria to measure success
Ultimately, the success of coaching comes down to the client. Though a coach can inspire change, it is up to the executive to embrace and sustain it once the coaching is over (acknowledgment and positive reinforcement from peers and managers can certainly help).
When evaluating the success of coaching, it is important to remember that a workplace is not only a place of financial production, but also a social space that affects the psyche of its employees. Therefore it is equally important to set up conditions that measure both the tangible (quantitative) and intangible (qualitative) results from the very beginning.
'Tangible' measures like ROI are just one component of a larger picture. The other side of the coin is the support and development of the employees that represent your enterprise as a whole.
Questions for reflection
When your organization engages a coach:
Do you clearly state the objectives of the coaching when starting a coaching program?
Do you state what precise behaviors and changes you need to see in order to know that the coaching is effective?
Do you use a mix of qualitative and quantitative measures to evaluate the effectiveness of the coaching?
Do you do a before and after assessment of the employee via 360 feedback etc?
********************************************
Was this article helpful?

 
Here are some ways I can support you and your organization:
Get Individual leadership coaching with Beatrix

 
Deepen and accelerate your learning with one-on-one coaching with Beatrix. Identify and transform patterns and learn new tools that will help you to practice Inclusive Leadership at Work & Home and effectively work with people across differences in identity, experience and power.
Inquire about Individual Coaching here.
Get group coaching with Beatrix
Team coaching is a mid-term process with regular sessions that support a team in an individualized way to improve both the improvement of task-execution as well as the collaborative alliance within the team. The process supports teams to become more cohesive, increase their ability to problem-solve and become more competent in transforming overt and covert conflicts.
Inquire about Group Coaching here.
Book Beatrix for a webinar / workshop / training
Beatrix facilitates virtual and in-person workshops using experiential, interpersonal and reflective activities to share knowledge around Inclusive Leadership, inspire vision, ignite change and build workplaces that are diverse and cohesive. Participants will be supported to embrace new perspectives about differences and translate freshly gained knowledge into concrete actions.
Sessions are customized to your needs and can be delivered in 90-minutes to 3 hours.
Inquire about Webinars and Workshops here.
Get support with Organizational Consulting
Beatrix can help your company to co-create creative and cohesive teams that work effectively in a hybrid work environment, using effective feedback systems, collaborative decision-making processes and respectful communication norms.
Inquire about Organizational Consulting here.