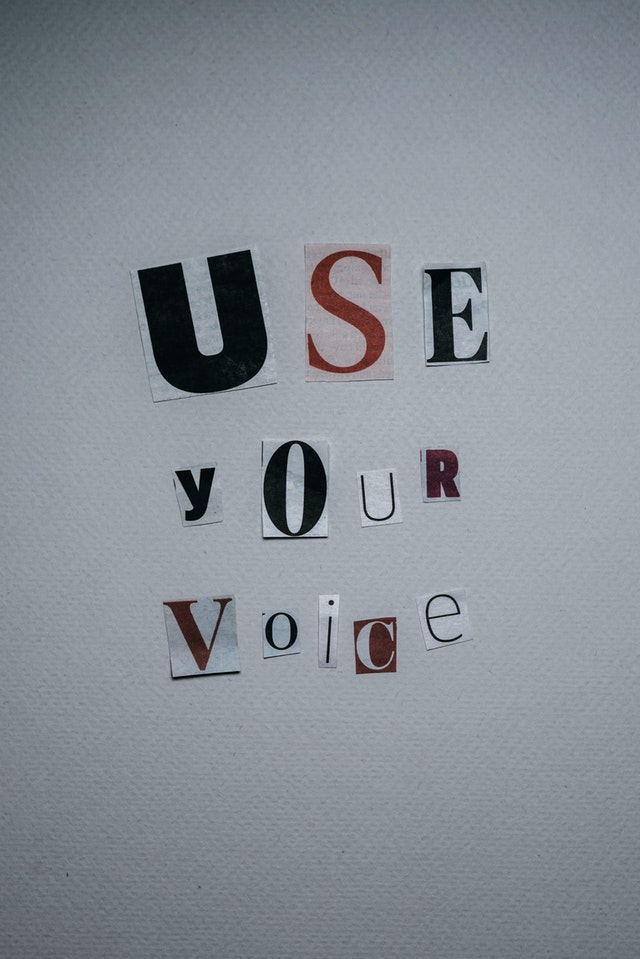 How to take action to embody Inclusive Leadership
From privilege to advocacy
Many people say they want to see the world of business become more humane, more inclusive, more equitable. Yet when they are asked about concrete action steps, the ideas shared become vague or the enormity of the task simply creates a blank.
Taking the big issues of gender equity, racism and various discriminations to heart, it is human to feel overwhelmed and intimidated. It is tempting to numb our feelings of discomfort and pain and shut down.
Yet if we truly believe that there should be equitable workplaces and fairness in our societies, we have to transcend apathy and move beyond just hoping for this to happen. Wishing for equal access to resources, information and opportunities is noble but does not have much impact.
Only action creates change
In order to change something, we first have to see it and consciously choose actions that support the change we seek. We have to turn our feelings of care and concern for marginalized and disadvantaged groups into concrete actions that are observable by others.
So, if you genuinely want to practice Inclusive Leadership at Work and at Home, you need to educate yourself in this area and you need to choose behaviors that demonstrate to others your commitment to shared power, collaboration and solidarity.  Deepening your understanding about your own power and privilege is essential if you are serious about being an Inclusive Leader and an advocate.
Allyship and Advocacy
For the sake of clarity, there is difference between allyship and advocacy – even if the two words are often used interchangeably:
Being an ally is about supporting people from disadvantaged and marginalized groups
Being an advocate is about taking action in service of a cause (such as Gender Equity / Racism / Ableism etc) through influencing decision-makers and decision-making.
Both of these roles are important and require that you open your eyes, ears and heart and that you move into action within your sphere of influence. Embodying Inclusive Leadership at Work and at Home takes courage, consistent choices and the conviction that you contribute to meaningful change.
Read on for 6 tips of what you can do to use your privilege in a way that it supports others and advocates for those who are disadvantaged and marginalized: 
1) Continuously expand your understanding of privilege
Advocates work continuously to deepen their understanding of the experiences of the person / people with whom they are aligning themselves. This means actively educating themselves on both the personal and institutional experience of the people they want to advocate for.
As each person has overlapping identities (called intersectionality) and thus different experiences of discrimination and oppression, it is important that the Advocate is equally invested in gaining clarity about the impact of privileges on their own life.
2) Publicly align with members of disadvantaged & marginalized groups
Advocates choose to align themselves with members of target groups to represent their needs, both in public and in private.
This involves courage and risk taking from the Advocate as such behaviors can create tension in their relationship with people who have access to similar power and privileges.
The main consideration in these situations should be: what would serve most the people / group I am aligning myself with?
3) Verbalize the motivation to be an advocate
Advocates know that it is in everyone's interest to be advocates and they share their conviction with others. When a person with power and privilege speaks about their motivation to be an advocate, it serves as both an educational tool and an inspiration to others.
4) Be committed to ongoing personal growth
Advocates know that personal growth and becoming more inclusive is an ongoing and never-ending work. If you have access to privilege (and we all do to some extent), it means re-examining some of your basic assumptions of the world. If you are a member of a marginalized group, it means understanding and healing the impact of internalized oppression you might have adopted.
5) Recognize patterns of oppression
Advocates do not shy away to use their understanding of domination systems to articulate how they have served them in keeping their positions of privilege.
Advocates also have clarity on how the same domination systems might have hindered them in accessing certain opportunities. This task is not for the faint of heart as it asks us to recognize our complex roles in society where we can be both oppressor and oppressed, depending on gender, race, class, age, ability and sexual orientation. Having historical insight is essential to understand the root cause.
6) Promote inclusiveness and equity within your organization
Advocates are conscious of the power and influence they have to initiate change towards more equitable relationships, workplaces and institutions that are welcoming to all.
Advocates know that it is not up to disadvantaged and marginalized groups to fix the system and so it is Advocates who will step up and initiate change both at
the macro-level

 of creating equitable policies and processes as well as on

the micro-level

 of fostering behaviors that build an inclusive and equitable culture.
Inclusive Leaders are not born but made
As you see, being and Advocate and embodying Inclusive Leadership at Work & Home is a process and mostly it starts with self-leadership. Even people who have been engaged in this work for years are constantly learning on how to leverage their privilege to support others who have less privilege.
Leadership is a set of skills that are honed over a lifetime through practice and learning. The biggest learning moments tend to happen in difficult situations with one or several of these elements: time pressure, seemingly opposing needs, importance to align with personal values.
These are the moments that corner individuals and force them to answer questions about three things:
Who are you fundamentally?

What is really important to you?

How do you want to contribute to the collective that you are part of?
What are your answers to these questions? How do you live your answers through choices at work and at home?
********************************************
Does this article resonate with you?
Here are some ways I can support you and your organization:
Get individual leadership coaching with Beatrix
Deepen and accelerate your learning with one-on-one coaching with Beatrix. Identify and transform patterns and learn new tools that will help you to practice Inclusive Leadership at Work & Home and effectively work with people across differences in identity, experience and power.
Inquire about Individual Coaching here.
Get team coaching with Beatrix
Team coaching is a mid-term process with regular sessions that support a team in an individualized way to improve both the improvement of task-execution as well as the collaborative alliance within the team. The process supports teams to become more cohesive, increase their ability to problem-solve and become more competent in transforming overt and covert conflicts.
Inquire about Team Coaching here.
Book Beatrix for a webinar / workshop / training
Beatrix facilitates virtual and in-person workshops using experiential, interpersonal and reflective activities to share knowledge around Inclusive Leadership, inspire vision, ignite change and build workplaces that are diverse and cohesive. Participants will be supported to embrace new perspectives about differences and translate freshly gained knowledge into concrete actions.
Sessions are customized to your needs and can be delivered in 90-minutes to 3 hours.
Inquire about Webinars and Workshops here.
Get support with Organizational Consulting
Beatrix can help your company to co-create creative and cohesive teams that work effectively in a hybrid work environment, using effective feedback systems, collaborative decision-making processes and respectful communication norms.
Inquire about Organizational Consulting here.