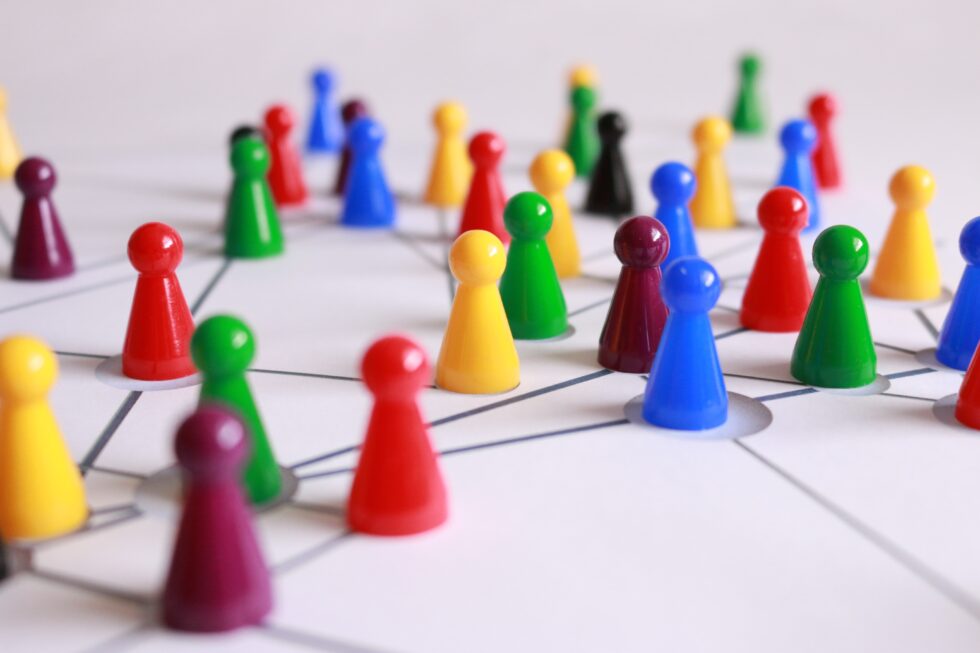 Equity throughout the employee life cycle – part 2
Onboarding and engagement - 6 best practices
In my last blog article, I explored the concept of meritocracy and how it hinders truly equitable opportunities for people who are different from the standardized expectation. I shared some best practices to create more equity in the early stages of the employee life cycle, namely in the phase of attracting, recruiting, selecting and interviewing talent.
Within the variety of DEI (Diversity, Equity, Inclusion) initiatives, hiring usually gets the most attention.
But DEI is more than a numbers game and simply hiring diverse people is not enough. Once diverse talents have been recruited, they also need to be integrated and engaged throughout the time they spend with your organization:
Onboarding
Managing performance & Career development
Talent review & Succession planning
Exit interview
Each of these phases present opportunities for organizations and their Inclusive Leaders to practice fairness and foster inclusion and belonging.
From physical inclusion to emotional inclusion
Before COVID-19, companies often invested a lot of effort in providing more inspiring office spaces that promote equality and inclusion: for example, implementing design elements that mix open and private areas, amenities for parents and gender-neutral facilities. These spaces accommodate a wide range of individual needs, and also boost productivity by encouraging interaction between employees.
In 2020, the new standard of working from home made it necessary to engage with employees in a different way, focusing increasingly on their physical, mental and emotional wellbeing and creating strong connections despite the fact of working remotely. These changes made that employee experience gained more relevance, and it has also become evident that practicing Inclusion, Belonging and Equity drives employee engagement which in turn drives performance and creativity.
DEI after hiring
Several phases of the employee life cycle easily get exclusive for groups of minorities or those with less power. Hence, it's important to track and measure factors that help leaders of a company visualize the journey of employees and potentially consider what change is needed to allow for truly equitable opportunities for all.
Some of these factors are:
Retention rate: How long do people stay at your company? Is there a difference between the length of employment of certain groups?
Engagement: How committed are employees? How much are they connected with the organizations values and purpose on a mental, emotional and behavioral level? Are there differences in engagement surveys based on gender / age / race etc?
Velocity: How long does it take for people to get promoted? Are there differences between certain groups in how long they need to achieve a certain level within the organization?
Bottlenecks: Are there bottlenecks in employee representation in certain departments / hierarchical levels of the organization?
Observing these factors will show you if there are so called points of pressure within the organizational system: tendencies taking place within processes that require further investigation. An example for such a point of pressure could be that 35% of people nominated for promotion are employees with a "diverse" background; however, only 10% of promotions are given to people with a diverse background.
Once these data points are collected, the question is what will you do with the insight?
High stakes: organizational vitality
The strategy you choose after analyzing your data points will be informed by your organization's motivation for wanting more diversity: it might be
A vision of leadership,
observing tendencies of other market players,
responding to new legislations (regulatory compliance),
a combination of these or yet another reason.
Whatever the motivation for promoting more inclusion, what really is at stake is your organization's vitality: the ability to face challenges, to act with agility and thrive in a complex and constantly evolving world. Corporate culture plays a major role in this and for this reason, organizations need to create environments that bring people from different backgrounds and of different experiences together and facilitate collaboration that results in something better than what a homogenous team could create. 
For building and maintaining a strong organizational vitality, there must be a positive interplay between policies and processes with people and practices. These policies and processes – together with generally accepted behavior - reflect the culture and must be clear to everyone inside and outside the organization.
Let's look at key challenges and at best practices that can help during the phase of onboarding new employees to set them up for success:
Onboarding & Engaging
Onboarding has a critical impact on current employees, the new employee and the organization itself. The first 6 months in a new work environment are often a make-or-break period: Most employees take the decision of whether they will stay for several years in an organization throughout their first six months of employment.
In these situations of transitions, many of the rules are implied, relationships have to be developed and teams have to be solidified.
Some best practices to make your onboarding experience more inclusive:
Share your DEI values, goals and progress
This gives a clear message to new employees about what motivates your company's DEI strategy and which areas you focus on. It is important to demonstrate also where your company is in regards to envisioned goals in order to avoid appearing flaky.
Correctly addressing employees
Gender pronouns are words how people want to be addressed and talked about. We tend to think in binary gender pronouns such as "he / him / his" and "she / her / hers", however people who identify as non-binary / queer / transgender might prefer other pronouns such as "they / them / theirs", "ze / zir / zirs" or "xe / xem / xyr" (pronounced zhee, zhym, zhyre).
To avoid assumptions and confusions, asking for gender pronouns can be part of your introduction process. You might want to say: "I am [name], work here as [role] and my pronouns are [insert what applies]. Which gender pronouns would you like me to use for you?"
Gender pronouns can be also added to email signatures, employee directories and Intranet / Slack profiles. This can help not only with non-binary people but also with names that others are not familiar with. Many people when they start working with others who have unusual names, don't know how to address them.
Finally, there are also people who prefer being addressed by a different name than on their ID card. This can be the case for transgender people but also when a name has negative connotations in a given language.
Years ago, the famous dancer and choreographer Pina Bausch had a performance in Hungary and posters in the street as well as reporters addressed her only as Ms Bausch, without saying her first name because her first name sounds like a vulgar word for female genitalia in Hungarian.
Diverse people
Make sure that the people your new employee is meeting are also diverse: if you have positioned yourself as a diverse and inclusive company, it would be odd if all people that your new hire meets are mostly the same gender, same generation, all able-bodied, all heterosexual and with similar professional history. A new employee, especially if they do not fit these standard identities, might feel uncomfortable and isolated.
Setting up encounters with diverse employees will not only show that truly everybody is welcome, it will spark conversation, sharing stories and revealing first-hand experience of people who succeeded at your company not despite their difference but because of it.
Overview of existing employee networks and ERGs
These are groups and networks within a company that have been created by employees for employees. They foster community, provide support, enhance career development, increase connections across the organization and can work as think-tanks.
When onboarding new employees, make sure that they are informed about existing groups and also how they can set up new groups if they wish.
Buddy system
Social disconnection is one of the main reasons why new employees have difficulties in the beginning. If their sense of disconnection prevails, it can spiral down to not finding their place, lowering their motivation and having negative effect on their integration within the organization.
One way to counter this is to pair new employees with a person who has been for many years in the company and knows the culture well. Ideally, the buddy is different in background and in experience from the new employee, thus showing an open and diverse company culture. The buddy can be a resource for questions, facilitate introductions, help to navigate the new environment and support the new employee in becoming from an organizational outsider into an organizational insider.
Coaching
Entering a new organization or moving across roles and functions within an organization is a diversifying experience. People move out of their comfort zone, have to understand a new system and assess which of their previous patterns of success can still be useful within the new context.
Supporting them through coaching accelerates the time required for them to adjust to the social and performance aspects of the new job and to make meaningful contribution. You can read more about facilitating this experience for them in a previous article here.
At the same time, coaching also benefits the line manager and the existing team. Through individual or team coaching they can co-create an inclusive environment that welcomes the new person and explicitly invites them to bring in their full self. Inclusive leaders will support the existing team and the new person through resourcing and allocating work, managing the impact on the team and building positive team dynamics and performance.
Conclusion
With advancements in technology and evolving HR practices, employee onboarding has changed significantly in the last few years. More and more organizations make the onboarding process a true experience that is intentional, inclusive and helping new hires to get effective from the very start.
Once you have hired some stellar candidates with diverse background, you have to show them that you walk the talk of the inclusive organization you have told them about during the recruitment process. Your newly hired employees are full of enthusiasm to contribute with their best knowledge and to enhance the collective they are now a part of. They also expect that the inclusive values and culture they have learned about during the interview process translates into a lived and felt experience of being accepted, welcomed, heard and valued for all aspects of their identity.
Inclusive leaders will not mold and assimilate new hires into the existing corporate culture. Instead, they will expand the existing teams and habits while inviting the new employee to bring in fresh perspectives. 
Questions for reflection
Which factors mentioned in the article are measured at your organization? What does the data reveal?
What is the main motivation for your organization to become more inclusive and equitable?
Which of these best practices are applied at your organization?
How can you be more inclusive with new employees?
********************************************
Was this article helpful?

 
Here are some ways I can support you and your organization:
Get Individual leadership coaching with Beatrix

 
Deepen and accelerate your learning with one-on-one coaching with Beatrix. Identify and transform patterns and learn new tools that will help you to practice Inclusive Leadership at Work & Home and effectively work with people across differences in identity, experience and power.
Inquire about Individual Coaching here.
Get group coaching with Beatrix
Team coaching is a mid-term process with regular sessions that support a team in an individualized way to improve both the improvement of task-execution as well as the collaborative alliance within the team. The process supports teams to become more cohesive, increase their ability to problem-solve and become more competent in transforming overt and covert conflicts.
Inquire about Group Coaching here.
Book Beatrix for a webinar / workshop / training
Beatrix facilitates virtual and in-person workshops using experiential, interpersonal and reflective activities to share knowledge around Inclusive Leadership, inspire vision, ignite change and build workplaces that are diverse and cohesive. Participants will be supported to embrace new perspectives about differences and translate freshly gained knowledge into concrete actions.
Sessions are customized to your needs and can be delivered in 90-minutes to 3 hours.
Inquire about Webinars and Workshops here.
Get support with Organizational Consulting
Beatrix can help your company to co-create creative and cohesive teams that work effectively in a hybrid work environment, using effective feedback systems, collaborative decision-making processes and respectful communication norms.
Inquire about Organizational Consulting here.