I offer a range of customized services that support you and your team to expand capacity, consciously create impact and move towards your vision. If you are interested in below services, contact me via email (connect@beatrixedercoaching.com ).
On-boarding coaching package
Boost your employee retention with on-boarding. 
On-boarding has a critical impact on current employees, the new employee and the organization itself. The failure rate among newly hired executives is staggeringly high. Recent research indicates that 40-60% of senior managers & executives fail within the first 18 months.
To counter the problem of high failure rates in new hires & transfers, companies are turning their efforts toward retention, and that starts with on-boarding.
Effective on-boarding is a transformational process that reshapes how people enter your organization: how they are engaged and effective from the very start, shortening the learning phase during which the new employee uses more resources than he or she produces.
In these situations of transitions, many of the rules are implied, relationships have to be developed and teams have to be solidified. Beatrix Eder Coaching helps your organization and your people to navigate these challenges.
This on-boarding coaching service was designed to ensure long-term success for newly hired or transitioning senior managers and executives. The intention is to accelerate the time required for them to make a meaningful contribution.
The on-boarding coaching service is offered to both the transitioning employee and the employer and is focusing on areas such as: self-awareness, social awareness, leadership skills and how to make powerful impact.
Parental Transitions Coaching Package
Supporting a successful transition back to work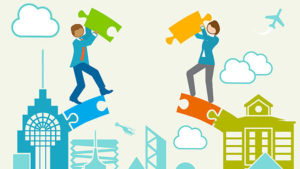 The past three decades have seen a significant increase of highly educated women reaching managerial & executive positions. However, studies reveal that employers often lose highly qualified women who "opt out" of their career due to difficulties in balancing work and family responsibilities.
The economic cost & implications of this "brain drain" are significant for organizations and include losing highly qualified and experienced employees, the replacement and retraining costs as well as the impact on company performance.
Parental Transitions Coaching is a form of executive coaching developed to facilitate a smooth transition for the individual, the line manager and the team during this challenging time. This service supports you and your team to keep careers on track and teams working well together.
Benefits for employer
By supporting your employees back into the workplace after starting or raising a family you will:
Reduce employee turnover costs
Retain and increase the representation of women in senior positions
Protect your investment in your people
Maintain a healthy and balanced talent pipeline
Increase your employees' motivation, performance, and contribution to the business
Enhance your reputation as an employer of choice.
Presentations and workshops in Body Language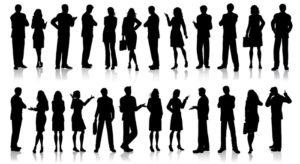 Body Language and Micro Facial Expressions are powerful tools. We had non-verbal communication long before we developed speech and in conversations, 60% of the communication is about body positions, head movement, eye contact, facial expressions, and gestures. Another 30% is about the tone - that means that 90% of what we receive is not about spoken language.
Training in Body Language increases your understanding of non-verbal communication signs in yourself and others. Learning Body Language helps to consciously choose how to present yourself and recognize the subconscious reactions of others during negotiations and interviews.
The contents of the training are scientifically backed by research and easy to acquire as a new skill. Participants learn to be aware of their own body language, building good rapport, conveying the message they want and interpreting non-verbal communication of others.
The BLINK Conversation Technique helps you to lead more effective dialogues, understand implied messages and find mutually beneficial outcomes. These trainings are valuable to people in Human Resources, Sales and Management. Trainings can be delivered at your premises.
Training possibilities include:
1 hour Interactive Body Language Keynote
2 hours Body Language Training Team Event
Body Language Training for Management, Sales, and HR. The duration can be half a day, 1 to 4 days
Personal Coaching to enhance your executive presence and communication skills
ROI of Coaching
According to the 2009 ICF Global Coaching Client Study, companies that use or have used professional coaching for business reasons have seen a median return on investment of seven times their initial investment. Through the process of coaching, clients deepen their learning, improve their (individual or team) performance, and enhance their quality of life.
Coaching is designed to accelerate the client's progress by providing greater focus and awareness of choice.